OIL TERMINALS
Oil terminals, whether they are oil, gas or petrochemical, terminals are facilities where companies receive, store and forward bulk liquid petroleum, chemicals or biofuels.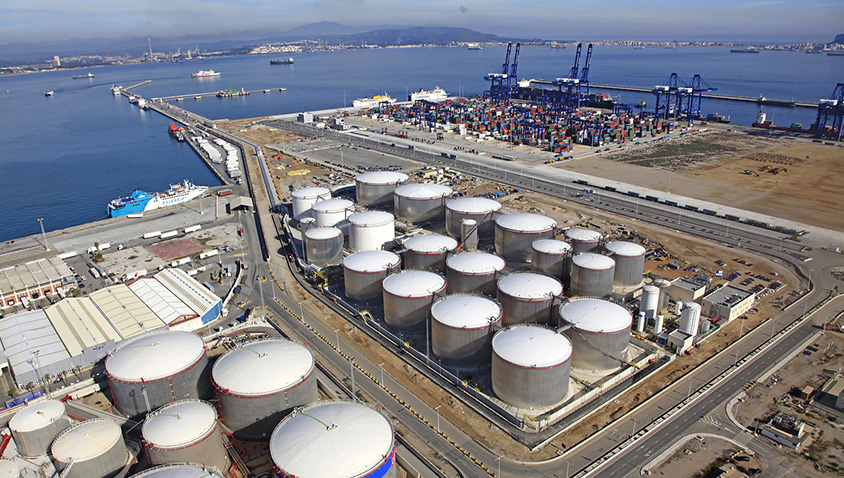 Oil terminals are located in specific location to allow quick loading and unloading.
ELECTRICAL HEAT-TRACING SYSTEMS IN TERMINALS
To avoid temperature fluctuations during the process of reception, storage and distribution.
TRACELEC® SOLUTION
RECEPTION & FORWARDING: Our solution prevents the loss of temperature in the piping. In addition, the pipelines in terminals can reach hundreds of meters and our TRACELEC solution is one of the few ones worldwide capable of tracing pipelines of such dimensions.
STORAGE TANKS (LNG TANKS): Our solution builds a heat barrier in the tank´s foundation, preventing it from freezing and avoiding the formation of cracks in its base, thus guaranteeing the right thermal reading in the tank.
Where We Have Worked?
| | | | |
| --- | --- | --- | --- |
| YEAR | PROJECT | LOCATION | CLIENT |
| 2013 | Oryx Canarias | Gran Canaria - Spain | Oryx |
| 2013 | Meroil | Barcelona - Spain | Meroil |
| 2012 | Tradebe Barcelona | Barcelona - Spain | Tradebe |
| 2009 | Decal Huelva | Huelva - Spain | Decal |
| 2008 | Terminal Portuaria II & III | Valencia - Spain | Tepsa |
| 2007 | Terminal Portuaria I | Valencia - Spain | Tepsa |
| 2001 | Terquimsa | Tarragona - Spain | Vopak |