REFINERIES
A refinery is a petrochemical plant where crude oil is treaten into useful petroleum products.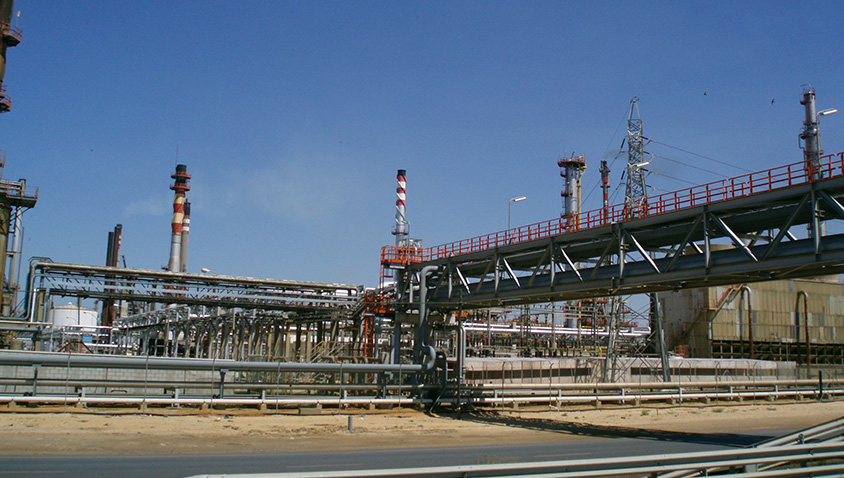 To obtain its products, a method called fractional distillation is used, which consists of heating the oil at different temperatures to obtain its derivatives.
HOW?
Oil refineries are large industrial complexes with extensive piping carrying streams of fluids between large chemical processing units.
WHY A REFINERY NEEDS ELECTRICAL HEAT-TRACING
A refinery needs Electrical Heat-Tracing to guarantee:
the correct viscosity of the crude oil in the long-line pipes from the seaport to the storage tanks.
the correct viscosity of the refined products in the long-line pipes from the storage tanks to the seaport.
the continuity of production in the process piping of the hydrocracker zone.
the product quality, maintaining the desired temperature of the crude oil and the refined products in the storage tanks.
TRACELEC® SOLUTION
Electrical Heat-Tracing using parallel type heating cables (Self-regulating and/or Constant Power) and temperature control adapted to each process. All commanded by direct temperature and power control panels.
Where We Have Worked
| | | | |
| --- | --- | --- | --- |
| YEAR | PROJECT | LOCATION | CLIENT |
| 2014 | Naftan | Russia | Duro Felguera |
| 2013 | Volgogrado | Russia | Inite Industrial - Lukoil |
| 2009 | Cepsa Huelva | Huelva - Spain | Cepsa |
| 2004 | Cymi | Madeira - Portugal | Enelec - Petrogal |