SANITARY HOT WATER
In sanitary hot water installations, when water stops flowing it starts to cool down to air temperature.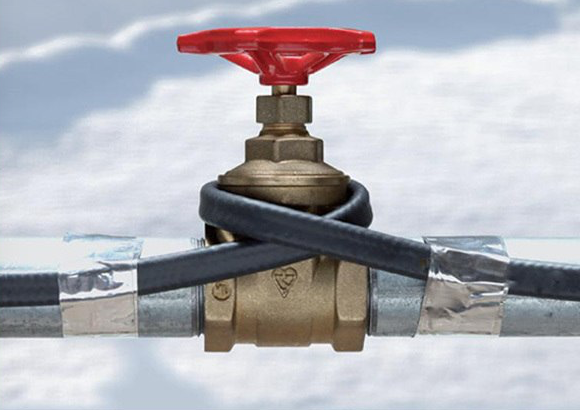 And the time to obtain hot water corresponds to the piping length between the boiler and the tap.
HOT WATER TEMPERATURE MAINTENANCE
Providing the comfort of instant hot water is the key requirement of any modern hot water system. The single-pipe system keeps water at the right temperature in a building's water distribution pipe work. The intelligent system first keeps the investment cost low and then it operates economically and efficiently.
WHAT AN ELECTRICAL HEAT TRACING SYSTEM DOES:
Eliminates return circuits, keeps hot water in the pipeline and slows down the spread of Legionella.
Allows you to get hot water immediately when you turn on the tap
SANITARY HOT WATER TRACELEC® SOLUTION
Application of TRACELEC heating cables for hot water pipes: Hygienic, flexible and space-saving, low investments costs, low power consumption and no maintenance costs are some of the advantages of the solution.