Our collaborators are engineers, account managers, field technicians, site supervisors… They embody TRACELEC's ethics of excellence and safety. Thanks to each one of them, the group is now present in the UK, Spain, Morocco and France and exports its services throughout the world.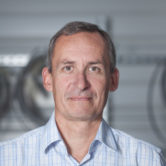 My work is to pilot TRACELEC, to define group's strategies from a technical, accounting, financial and managerial point of view. My mission consists in analyzing the market and anticipating tomorrow's challenges, whether energetic or environmental, to give TRACELEC a place in a world where power plants are built daily, where populations require ever more energy, as well as checkable safety proofs. In this perspective, TRACELEC is a guarantee, a brand of which I am the legal and moral responsible.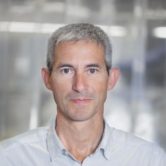 I run the group's strategy on the short-, medium- and long-term and I manage our growth at key accounts. In daily business, I supervise the delivery of our technical and commercial offers, and I manage our team resources in connection with our business managers and site supervisors. Our management is committed to the motivation of our teams - spread over different sites in several countries - and the in-house development of individual skills, as well as monitoring and renewal of certifications and authorizations. In the end, TRACELEC increases team loyalty by ensuring a safe, stimulating and qualitative work environment. age our development
Each client requires tailor-made plans. The mission of a business engineer is to define the ideal solution, to assess it, and to direct its implementation ensuring safety for all. Once the offer is defined and accepted, I oversee the design office planning process, equipment orders, and I prepare the intervention. In practice, I provide a portfolio for each technician, introducing the site and detailing his mission. This document will allow me to communicate with the field team, to monitor work process and adjust site layouts when the implementation is complete.
Here we design installation layouts. Our role is to review carefully every detail: thermal calculation, matter study, examination of intervention areas. We design electric heating circuits that will be prepared in-house according to our fabrication instructions. Of course, we do not do on-site intervention, but we are responsible of the workshop's equipment, and the regulatory monitoring. Once the site is complete, we write the final implementation file (As-Built documentation).
We represent TRACELEC on the field. In practice, our mission is to ensure the safety and the quality of each installation. Before implementation, business engineers come to us in to check the feasibility of the project. At this stage, we are entitled to list the required equipment for the future project. On site, we show clearances and the head of security explains the specificities of the facility. From the outside, it is hard to imagine all the precautions we have to take before getting to work. Each site has different demands and requires different trainings. Each client has different needs. It is our mission to listen to them and to adapt ourselves.